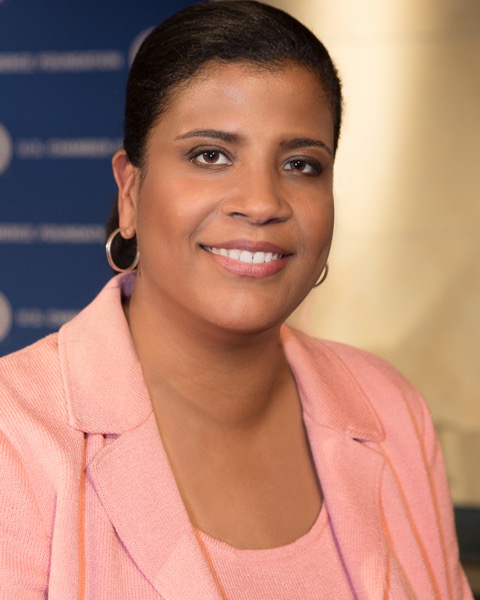 Inside Government Series Luncheon for November
Executive Women in Government (EWG) invites you to our Inside Government Luncheon Series. Once a month, EWG invites a speaker to share insights and expertise about the government and business. This is a great opportunity to learn, network and enjoy with other executive women and rising leaders.
Our speaker for the month of November is Ms.Guylaine Saint Juste. Guylaine, fondly called Guy (gēē), joined the Year Up team as its Executive Director of the National Capital Region this past September.  She is a passionate and spirited leader who believes that a culture of intention is instrumental to growth and transformation.  Her passion is to help Year Up students, her team, stakeholders, to scale, grow, contribute, thrive and prosper.
Prior to joining Year Up, Guy served as the Business Banking Virginia Market Executive at Capital One Bank. She provided strategic oversight, cultivated a culture of purpose and significance, and created a learning organization where a team of banking professionals provided good advice and expertise to clients in the emerging market.  
She is a dynamic, enterprising and seasoned executive with broad-based management and leadership experience in retail and commercial banking, talent, operational and organizational strategy development, leadership and implementation of major business lines/units to improve performance and profitability, brand development to enhance value and competitive positioning.

We look forward to seeing you at our next EWG event!!
Who: Ms. Guylaine Saint Juste
When: November 19, 2015
Time: 11:30 am – 01:30 pm
Where: Bobby Van's Steakhouse (809 15th Street, NW (Between H and I Street))
Cost Members: $30
Cost Non-Members: $35