The Executive Women in Government (EWG) Mentoring Program is carefully designed to prepare, promote, and Mentor women for Senior Executive Service (SES) positions in the Federal Government. It is the perfect vehicle to support women by building powerful networks, enhancing professional relationships, and contributing to effective succession-planning by creating a mentoring culture across government.
Program Goals
Under a chartered partnership with the Office of Personnel Management (OPM), the EWG Mentoring Program is designed to increase the number of women in SES positions. We will do this by:
• Sponsoring one mentoring cohort per year.
• Bringing together current and former SES with screened Protégés at the GS-14/15 levels who desire mentorship to reach the next level of their careers.
• Creating and fostering a mentoring culture to attract, build, and retain a new generation of women leaders.
• Maintaining contact with all cohorts to understand what is successful and how to improve the program.
Time Commitment
The EWG Mentoring Program provides mentoring partnerships with enough structure to help sustain and maintain momentum; yet it is flexible enough to give each mentoring pair the freedom to adapt the program to suit individual needs and circumstances:
• 9-month program (October-June) supported by online and live training opportunities.
• 1-2 hour monthly commitment devoted to mentoring meetings and activities.
• Each mentoring partnership will agree on the frequency and duration of their meetings.
Choose a Partner
The partner matching process offers Protégés an opportunity to work with a Mentor who can best support their developmental needs.
• Participants will be invited to attend an Orientation to the Matching Process each October. A special feature of the Orientation is a speed mentoring event. Speed mentoring gives Mentors and Protégés an opportunity to introduce themselves and learn more about each other before making their mentoring selections.
• Participants will review and select from Mentor/Protégé profiles, which will be posted on The Mentoring Connection secure website.
• Mentors and Protégés have a voice in the matching process!
Training & Guidance
Protégés will have a variety of resources available to them to develop the necessary skills to identify, launch, and maintain their mentoring partnerships. The program offers formal live training sessions as well as webinars and on-demand webcasts.
A dedicated program coordinator and program support team are available throughout the length of the mentoring program to answer questions and provide any guidance needed to achieve mentoring goals. Participants will have access to:
• Formal trainings throughout the program's length, as well as helpful tips throughout the process.
• Resources and guidelines to foster partnership momentum and progress.
• Ideas for developmental activities and networking opportunities.
Executive Core Qualifications (ECQ) Mentoring Forums
In addition to the formal partnership trainings, Protégés can take advantage of structured ECQ Mentoring Forums. These forums focus on enhancing senior executive core qualifications (Leading Change, Leading People, Results Driven, Business Acumen, Building Coalitions and How to Apply for an SES position.). The forums also allow Protégés to draw on the experiences of the larger Mentor group, providing them with more opportunities for growth and enabling them to gain a broader perspective.
EWG Mentoring Community
At the end of each mentoring cycle, all past mentors and Protégés will be included in the EWG Mentoring Program's Mentoring repository as Situational Mentors. This will allow members of this exclusive group to continue their connection, locate other Situational Mentors, be available for networking with formal program participants, and remain involved in the program beyond their formal participation.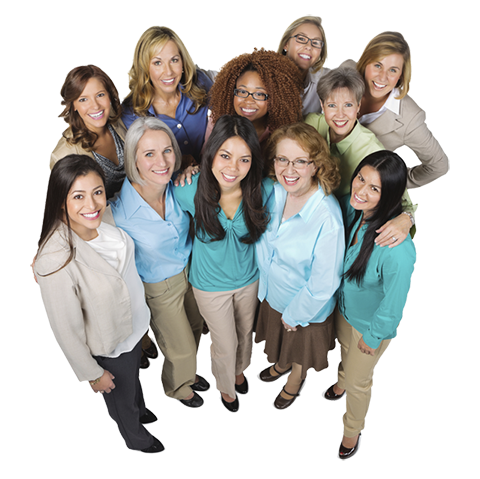 Selection Criteria
Program selections will be based on some of the following criteria:
• Open to Protégés located in the Washington DC Metro area.
• Grade levels GS-13 or 04 level and above.
• Completeness of application.
• Career goals and specific mentoring outcomes.
• Diversity of the group.
The application process facilitates matching each Protégé with a Mentor who best meets the Protégé's mentoring objectives.
THE APPLICATION PROCESS HAS CLOSED FOR 2018. THE APPLICATION PERIOD FOR THE NEXT CYCLE WILL BEGIN AUGUST 2019
Total Investment (Protégés only):
The cost is $300.00 per Protégé. To secure this funding, it is recommended that each applicant work with her training officer to complete a SF-182 to obtain these funds for leadership development. The SF-182 will need to reflect the training vendor for this program:


The Training Connection, Inc. (TTC)
4004 Genesee Place
Suite 109
Prince William, VA 22192
Attn: Yvonne Matthews
yvonne@thetrainingconnection.com
703.680.3780 (ext. 104)

Testimonials
I like how all the women are very driven to succeed in their careers but are there to help you succeed with them. It's really been challenging in the 18 years of working in the government to find women who want to help you be great…This is a very refreshing and well needed experience. Protégé Program 4 2017/2018
This program gave me the opportunity to engage with experienced, accomplished senior women for guidance. Mentor Program 5 2018-2019
The program presents such a positive environment to network and openly share experiences and tips, it's incredibly motivating. Protégé Program 4 2017/2018
I leveraged my mentor's coaching advice for the fourth and final job interview; I ended up getting the job. Protégé Program 2 2015/2016
I've gained knowledge of what it takes to become an SES and an enhanced an understanding of key interview concepts and skills. Protégé Program 4 2017/2018