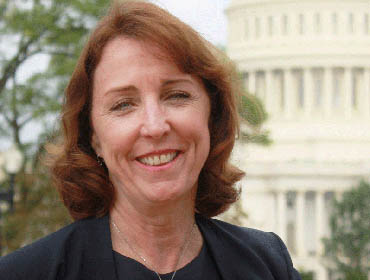 Experience and Background
Katherine "KC" Coffman is an experience executive coach certified through the International Coach Federation, and Principal of Coffman Coaching, LLC. As a retired federal C-Suite executive, she is passionate about working with new federal executives and leaders to boost their knowledge, self-confidence, leadership, decision-making, communication, conflict management, and employee engagement skills.
As a military spouse, Katherine launched her 33-year federal career in 1981 as an entry level clerk-typist. In 2009, with more than 10 years of international experience, multiple assignments of increasing complexity and leadership responsibilities, she joined the federal Senior Executive Service.  Katherine served for nine years as a senior executive expanding her impact by providing successful, meaningful, performance shifting leadership and strategic direction for large, complex human resource and leadership development organizations.
Katherine is a dynamic and innovative leader with a diverse and progressive experience in all facets of human resources and employee development. Her career encompasses working for Department of the Treasury, Department of Homeland Security, Department of Navy, and the Defense Intelligence Agency with postings in Italy, Japan, California, and Washington, D.C. She is the recipient of the National Intelligence Reform Medal, and three Department of the Navy Meritorious Civilian Service Awards.
As an executive coach, Katherine partners with clients and their teams through active coaching, experiential learning, and a dose of humor for an enjoyable and productive experience.  Together they develop a personalized strategy to bring a results orientation to the executive's pressing challenges.  Katherine partners with executives to identity their leadership and organizational goals, interpersonal behaviors that might be getting in their way of success, and pinpoint team interactions needed for their success.
Coaching Accreditations
Katherine is an Associate Certified Coach (ACC) through the International Coach Federation (ICF). She has also been trained through multiple ICF accredited programs, including the Institute for Professional Excellence in Coaching (iPEC), Energy Leadership Index Master Practitioner (ELI-MP), Narrative Coach Enhanced Practitioner, COR.E© Leadership Dynamics Specialist – iPEC, and COR.E© Transition Dynamics Specialist – iPEC.  Katherine is currently pursing certification as a Gallup-Certified Strengths Coach.
Education
Master's in National Resource Strategy from National Defense University
Master's in Global Leadership from University of San Diego
Bachelor's in Business Administration from University of Maryland
Senior Managers in Government Program at the JFK School of Government, Harvard University