Executive Women in Government Presents Keynote Speaker Carol DiBattiste.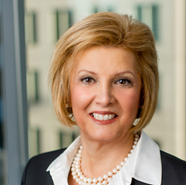 Carol DiBattiste is an experienced board director and chair, public and private company executive and senior government official, with military experience. She has a long track record of success in transformation, legal, corporate governance, operations, strategy, regulatory compliance, privacy, cybersecurity, leadership, people and culture. Her industry experience includes data analytics, cybersecurity, education, government, and transportation.
Carol is a former Honorable Under Secretary of the U.S. Air Force, Deputy Administrator of the TSA, with a distinguished active duty military career. She is also licensed to practice law in FL and DC, holds a Secret Level National Security Clearance, and is often called to speak on Leadership, Risk Management, Compliance, Cybersecurity, and Culture.
Carol will be discussing Top 20 Points for Effective Leadership in Business and Life—The Sky is the Limit!
When: November 16, 2022
Where: Virtual
Time: 7 pm
Register here: https://www.eventbrite.com/e/444913437067